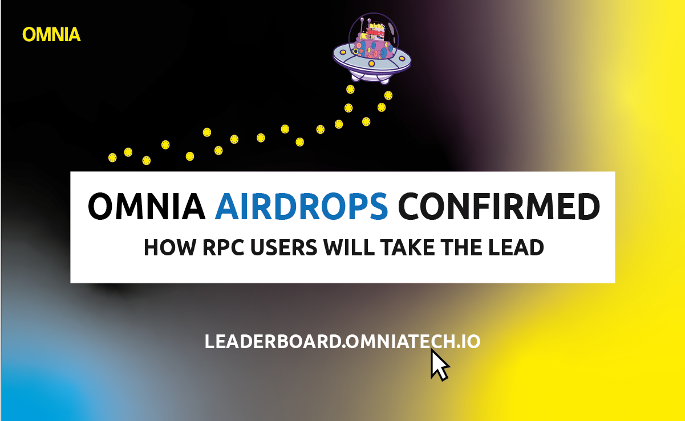 OMNIA Airdrops Confirmed: How RPC Users Will Take the Lead
2
min read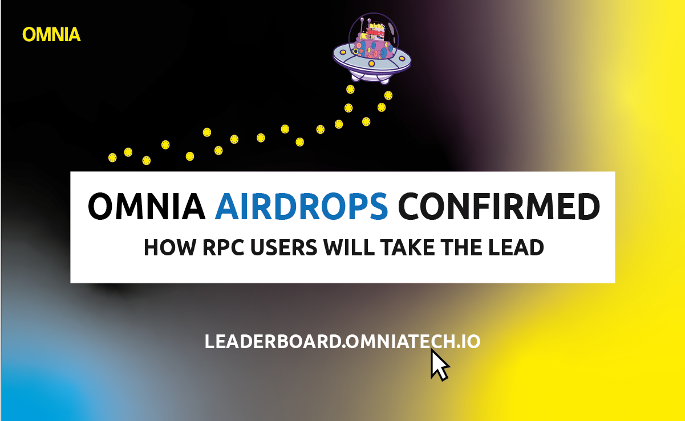 We are living some interesting times in crypto. In this ever-evolving world, staying ahead of the curve is crucial. OMNIA, the high-performance RPC that elevates your DeFi experience – and a pioneer in dePIN nodes – understands this better than anyone.
We are glad to introduce another move to reward our users and foster our community engagement: a groundbreaking airdrop rewards program.
With this program, we are redefining the way users interact with OMNIA's RPC.
Why airdrops?
Airdrops have become popular around blockchain as they offer a unique way to distribute tokens to users while promoting the sense of community. OMNIA recognizes the potential of airdrops as a powerful tool for user retention, acquisition, and incentivization.
The OMNIA DeFi Leaderboard
At the heart of OMNIA's airdrop rewards program will be the DeFi Leaderboard. This system ranks users based on their transaction volume and usage of OMNIA's RPC services. Unlike traditional airdrops that are often distributed uniformly, OMNIA is taking a more dynamic approach.
How It Works
Real-Time Leaderboard: OMNIA's DeFi Leaderboard operates in real-time, constantly updating to reflect user activity on chain, more specifically on DEXes. Transactions from the following blockchains that go through OMNIA's RPC contribute to a user's score:
Binance Smart Chain Mainnet
Polygon Mainnet
Arbitrum Mainnet
Avalanche Mainnet
Aurora Mainnet
Transparent Scoring: Users can easily monitor their position, privately, on the leaderboard through a dedicated dashboard. The scoring algorithm is transparent, ensuring fairness and trust in the process.
Rewards Tiers: OMNIA will offer a range of rewards tiers based on leaderboard rankings. The higher a user ranks, the greater the rewards.
Rewarding Engagement and Loyalty
The primary goal of OMNIA's airdrop program is to recognize and incentivize user engagement and loyalty. This means that active and dedicated users will reap the most significant benefits.
Why OMNIA RPC?
OMNIA's RPC services provide you a reliable, fast, and secure DeFi experience. With the introduction of the leaderboard and airdrop rewards, they are becoming even more appealing to traders and DeFi users in general. By offering real-time insights and tangible rewards, OMNIA is not just providing RPC services – it's building a community-driven ecosystem.
With OMNIA, users aren't just passive participants; they're active contributors to a thriving community.
Whether you're a developer seeking reliable RPC services or a blockchain enthusiast looking to get involved, join OMNIA and enjoy the ride.
Stay tuned for more updates on OMNIA's DeFi Leaderboard and airdrop rewards program.
Your next reward might just be a transaction away!
DeFi Leaderboard: https://leaderboard.omniatech.io/
Disclaimer: This article should not be considered financial or investment advice. Token rewards and airdrop programs are subject to change, and users must check OMNIA's official channels for the most up-to-date information.