3
min read
RPS IS OUR NORTH STAR.
THE HIGHER, THE BETTER
Our Promise
Uncompromised and Complete End-to-End Privacy and Security
Web3 Interoperability for 25+ Networks
Enhance your EVM and non-EVM tooling effortlessly. Omnia accommodates EVM chains such as Ethereum, Binance Smart Chain, Avalanche, Polygon, Arbitrum, Optimism, and Fantom, along with non-EVM chains like Bitcoin, Solana, Near, and more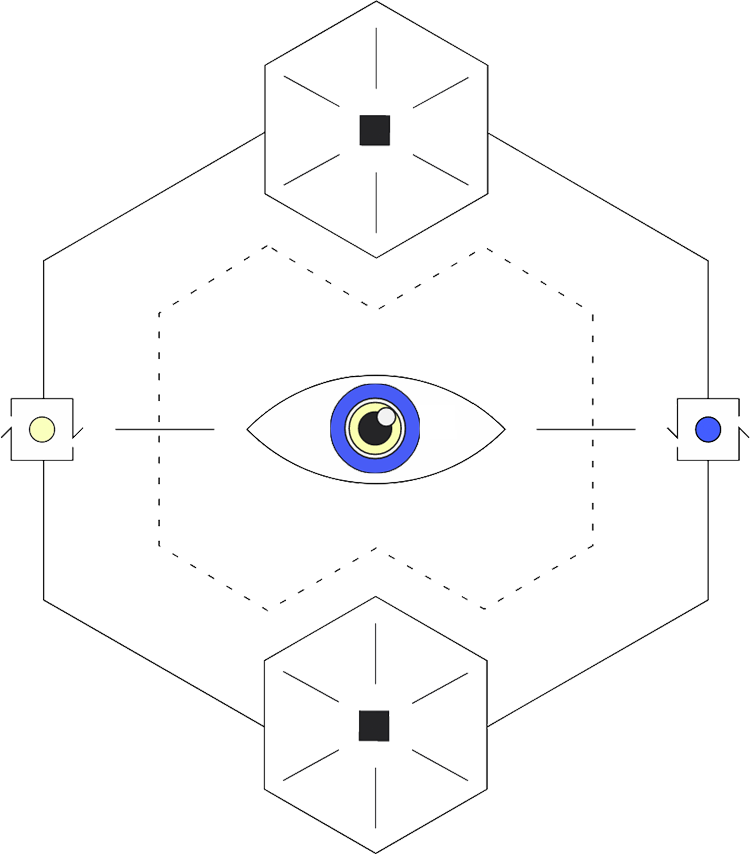 Join Omnia
the largest end-to-end privacy
infrastructure provider for projects that
need compliant, secure, and high-performance
access to blockchains.
Omnia runs a hybrid network of decentralized, centralized and managed nodes to meet the data demands of Web3 projects and dApp builders.
I Want to SUPPLY Resources
Node Runner
Limited-time ONLY. Cloud hosting credits to build infrastructure. EARN and boost your APY.
I Want to USE Resources
Instant RPC Endpoints
Fuel Web3 growth with reliable
access to blockchain networks
Crypto Faucet and Relayer
Coming soon
Customized APIs
Coming soon
UNPARALLELED
PRIVACY-BASED RPC ENDPOINTS
WSS and HTTP Endpoints
Secure, efficient communication for developers
Complete
set of RPC Functionality
Advanced query methods to unlock new use cases
Network-Level Privacy
Enhanced metadata protection with mixnets
Application-Level Privacy
Secure pending transactions with private mempools
Free and affordable payment solutions
Freemium options and customizable monthly or annual subscriptions plans
Gasless Transactions
OMNIA covers senders gas fees, streamlining operations
Frontrunning protection
DeFi frontrunning protection on Ethereum
Know Your Transactions
& Custom Risk Policy
Restrict malicious or sanctioned addresses from entering your systems
NODE RUNNERS:
MAXIMIZE APY EARNINGS
Passive Income Nodes
Deploy or register your own nodes with OMNIA and earn incentives based on your node's performance. Optimize your node's potential, ensuring resilience and peak system performance. Check out the node APY calculator, omniatech.io/calculator. Free hosting for a limited time.
Connect an
Existing Node
Already have a node up and running? Register it with OMNIA and start earning.
Managed
Node Hosting
Let OMNIA take care of running your node for you
Optimize Performance & Earn Rewards
Experience top-tier performance with our hybrid decentralized and centralized networks.
EMPOWER YOUR DAPP
WITH CUTTING-EDGE INFRASTRUCTURE
High-Performance
& Robust Tooling
Experience peak performance with our optimized hardware, advanced caching, and load balancing solutions.
Streamlined Workflow
& Real-Time Updates
Experience exceptional query performance and real-time updates with Websockets. Perform dry-run simulations for accurate predictions, ensuring your dApp stays ahead of the curve.
One-Stop Data Access
& Simplified Workflow
Access all the data you need in one place. Easily detect errors and confidently make intensive requests with our high-performance, stable infrastructure.
Built-in Redundancy
& Fast Deployment
Dedicated bare-metal & shared resources for cost-effective and fast deployments.
Tailor node solutions to your project's needs, striking the ideal balance between affordability and performance. Guaranteed SLA.
KYT (Know Your
Transaction)
Compliance Suite
Keep unwanted and malicious transactions out of your network with OMNIA's KYT Smart Guard and Smart Spectator. Designed for consumer protection and fraud prevention.
Need technical support?
Inquiries? We're here.
Learn about our start-up and enterprise plans.
[email protected]
Partner with us
Try it, book a demo
What kind of support does OMNIA offer?

We offer 24/7 support. Paid plans get a dedicated RPC support technician and integration support. Users can connect with our team by email at [email protected], online chat or Discord.gg/omniaprotocol
What type of payment is accepted?

Services will be priced and payable in USD, with credit card fiat payment. We also support crypto payments with either stablecoins or major cryptocurrencies such as ETH and BTC. Users have the option to pay monthly or annually.
What networks does OMNIA support?

We support mainnets and testnets for Non-EVM chains like Bitcoin, Near and Solana, as well as Ethereum and EVM chains, like Polygon, Fantom, Avalanche, Harmony, Aurora, Arbritrum and more.
How scalable is OMNIA subscription plan?

OMNIA subscriptions can handle over 10,000,000 million requests per day and 1000 RPS. For more intensive queries, reach out to [email protected]
How is my data protected?

We use DDoS Protection, SSL/TLS Encryption and Virtual Private Cloud Firewall
How does Omnia handle my personal data?