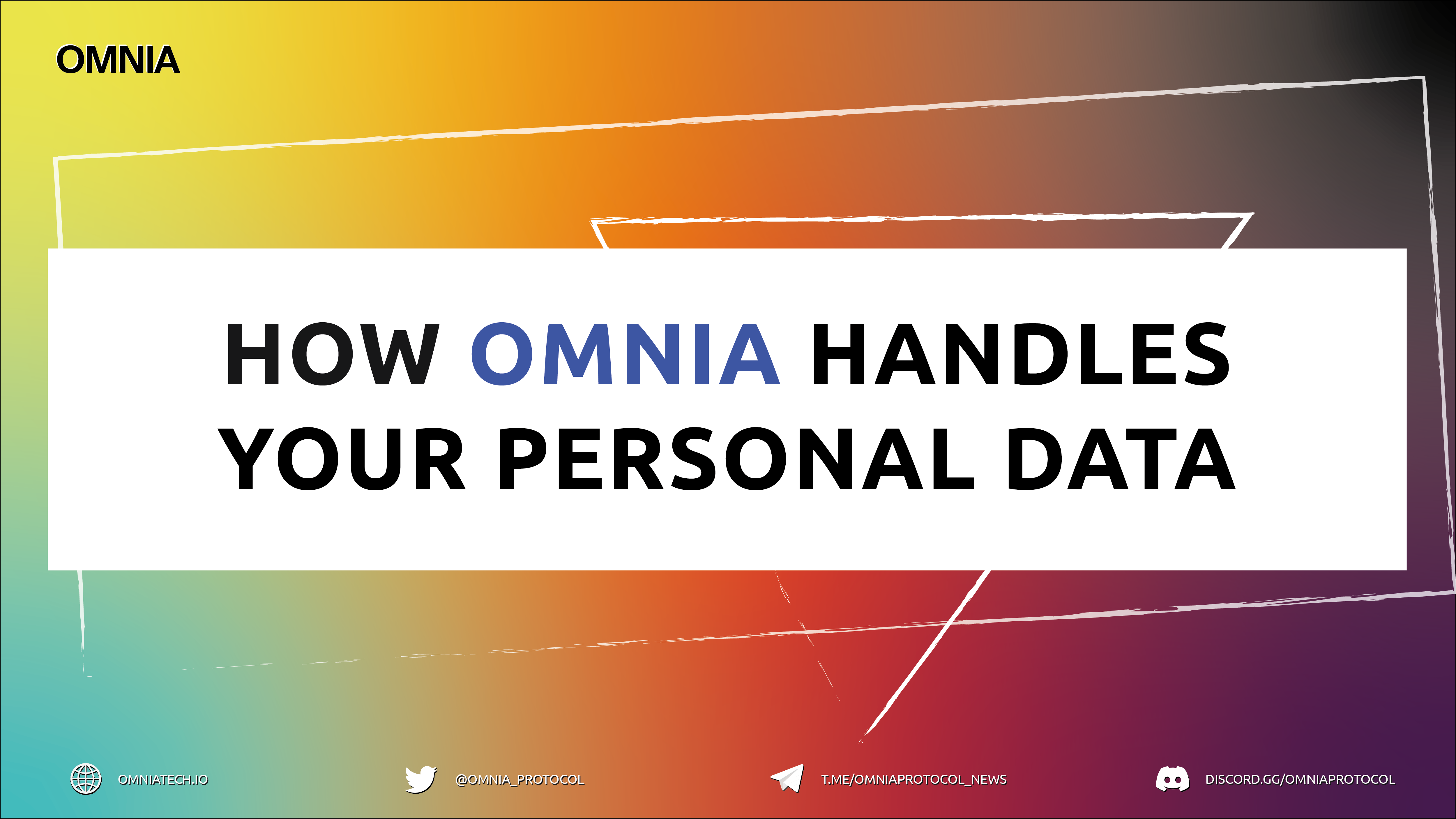 How OMNIA Handles Your Personal Data
3
min read
As technology evolves, we are more interconnected with the applications that run on mobile phones and the websites we visit daily to make our lives easier. Internet and app users are increasingly aware that every online interaction can eventually be linked to their real-life identities.
Consumers Are Increasingly Concerned About How Their Data is Handled
Most mobile app and internet users know they share their online personal data as they go about their daily lives interacting with the services they provide. Not all of them read the long 'Terms and Conditions,' but they often read the news and interact on social media. Through this means, they have developed a general idea of which companies keep their data safe and which companies share it with third parties.
There is also an online tool, tosdr.org, which allows savvy internet users to query how popular websites, such as Facebook, Amazon, Twitter, and more, handle their online privacy and personal information. The tool allows one to ignore reading the long 'Terms of Service' every app or website has and go straight to a summarized version of how they handle consumer data.
Personal Data from the Blockchain Realm is Equally Sensitive
Before blockchain technology became as popular as today, internet users only had to worry about securing sensitive personal information such as social security numbers, home addresses, phone numbers, credit card numbers, bank account numbers, and other traditional financial data.
Now that adoption of Web3 technology is increasing, users of the various blockchain networks now have additional personal data to worry about. They include wallet addresses, transaction history and behavior, going even further with more sensitive data such as seed phrases and private keys.
This data is as sensitive as traditional banking information since it provides secure access to digital assets such as cryptocurrencies (Bitcoin, Ethereum, and more) and valuable NFTs (Non-fungible tokens). In addition, personal data from the blockchain realm is tied to real-life identities not only through platforms that implement Know Your Customer (KYC) procedures but also from the behavior metadata that one generates – i.e., spending behavior combined with IP addresses and social media tracking pixels data can still lead to the identification of a person, which per GDPR definition is still personal data.
OMNIA is Aware of the Risks Involved When Interacting on the Blockchain
Crypto and NFT owners have occasionally been the target of phishing attacks aimed at tricking them into revealing seed phrases and private keys to their wallets. There have also been spear-phishing attacks where personal data is used for timing and crafting a social engineering attack, thus opening the doors to the potential loss of their digital assets. Direct hacks on crypto exchanges and wallets also happened, as witnessed in the Solana ecosystem earlier this year. +
The team at OMNIA is aware of such risks and continually makes an effort to be up to date regarding them. The team also does regular due diligence concerning compliance with existing, new, and upcoming global regulations and laws.
The OMNIA Protocol Does Not Store Personal Data
The question of how the OMNIA Protocol handles personal data, such as blockchain addresses and transactional information, has also been a curiosity for its community. Many OMNIA community members have asked the team whether the protocol stores their personal data on the protocol or shares it with third parties.
The OMNIA protocol does not store any personal data as it works to guarantee user privacy and security. Blockchain data and information processing is done in real-time, including compliance checks done on the fly without OMNIA storing data for later analysis.
How OMNIA analyzes blockchain transactions in real-time.
The infographic above demonstrates how OMNIA handles blockchain transactions broadcasted from users, dApps, and crypto-wallets. Once a blockchain transaction is sent to OMNIA, the protocol performs all the real-time compliance and risk mitigation checks. It does a dry run of the transaction to assess whether the sender and receiver of the funds are on a sanctioned list or part of a flagged transaction.
If the transaction is clean, it is successfully sent to the respective blockchain node for further processing. However, the OMNIA protocol discards the transaction if it is discovered to be malicious or illicit.
All the checks and processes are done without any personal data being stored. Therefore, OMNIA protocol users can be assured that the protocol and its team value their privacy and security on the blockchain.