3
min read
This week, the OMNIA team is in Toronto, Canada, to participate in the ETHToronto hackathon event.
Held from August 8th to August 10th, ETHToronto brought together Ethereum developers and enthusiasts from around the world in the city where the project was first ideated by Vitalik Buterin back in 2014 and launched in 2015.
Since then, Ethereum has come a long way to become the world's most dominant community-driven, open-source and smart contract blockchain project. Ethereum is also at the core of the decentralized finance industry, Non-fungible tokens, decentralized exchanges, and more.
OMNIA's goal is to bring off-chain privacy to Ethereum in a decentralized way, thus protecting user data, such as IP addresses, from leaking to third parties. OMNIA supports four other networks: Bitcoin, BNB Chain, Polygon, and Avalanche.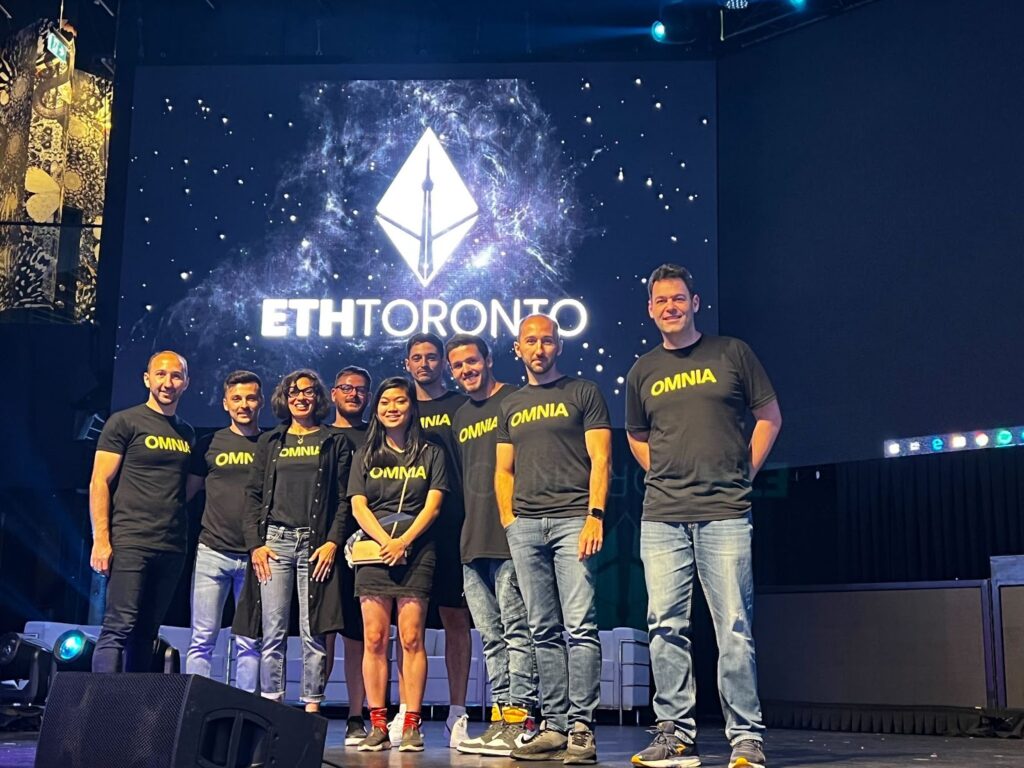 OMNIA Team at ETHToronto.
More About ETHToronto
Participants at the event participated in five ways: as a hacker, mentor, sponsor, speaker, or volunteer.
Hackers at ETHToronto got a chance to showcase their projects and get valuable advice from seasoned developers in the crypto space. They also had an opportunity to win prices in the form of bounties. Mentors at the event provided guidance and advice directly to upcoming Ethereum developers.
ETHToronto speakers provided additional knowledge through sharing ideas, stories, and inspiration to help the Ethereum ecosystem become even stronger. Volunteers at ETHToronto had an opportunity to get involved by assisting behind the scenes in turning the event into a success.
Sponsors of ETHToronto helped by contributing to bounties, having a display booth, carrying out workshops, and speaking at the event.
OMNIA Was a Sponsor at ETHToronto
OMNIA had the pleasure of being a sponsor at ETHToronto, with the team having a chance to showcase the project and answer questions from attendees at its display booth. Visitors to the booth also got some OMNIA goodies such as T-shirts, water bottles, backpacks, and more.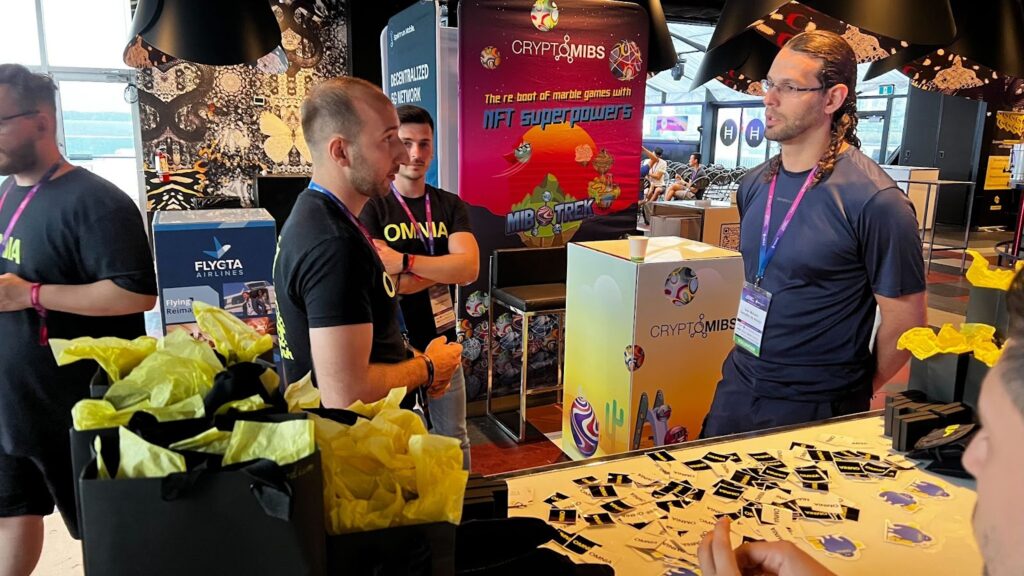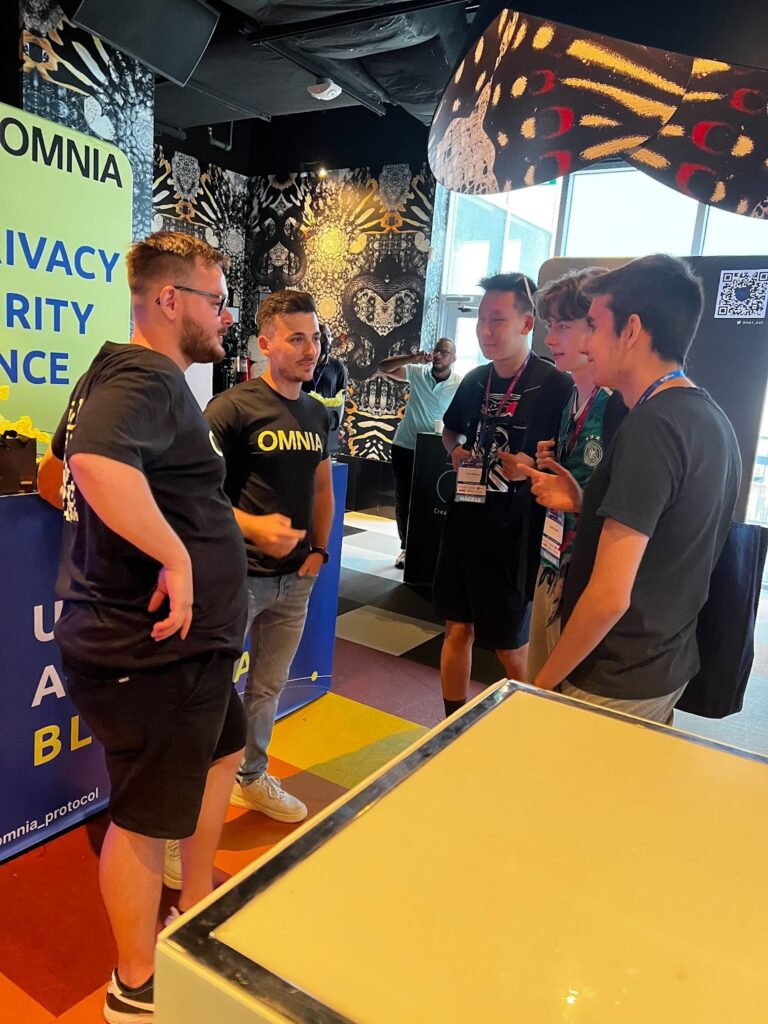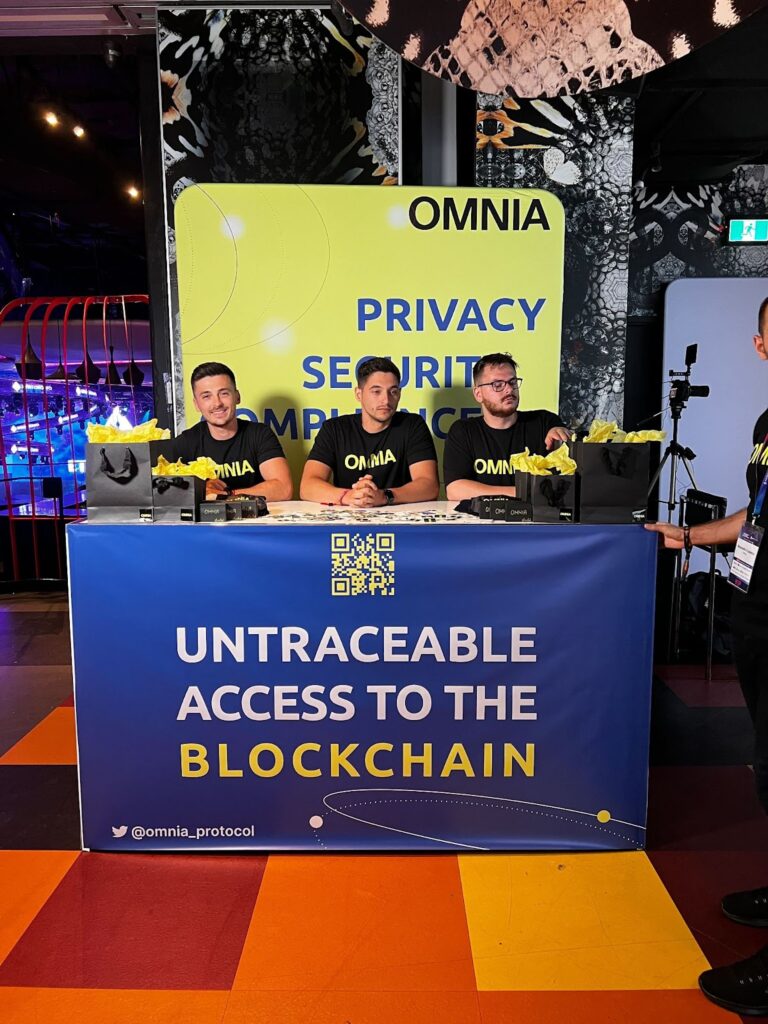 Team OMNIA Also Explored the City of Toronto
In addition, the OMNIA team had a chance to meet for the first time in one location. The team at OMNIA works remotely and is spread out across several countries such as Romania, Canada, Portugal, Brazil, and Kenya.
The ETHToronto event was an opportune time for most of the team to meet in person and explore the city of Toronto.