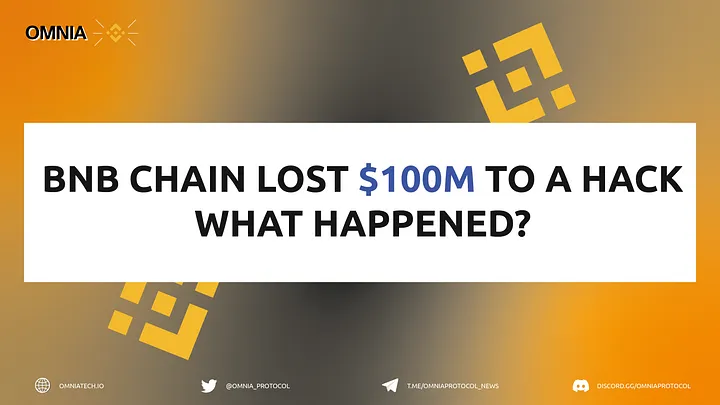 BNB Chain Lost $100M To a Hack — What Went Wrong?
< 1
minute
Early October 7th, CZ announced via Twitter that the BNB Smart Chain was experiencing an exploit on its cross-chain bridge, BSC Token Hub, that had resulted in the minting and transfer of extra BNB.
The BNB Chain team soon published a blog post explaining that the attacker had managed to carry out 'sophisticated forging of the low-level proof into one common library.'
By doing so, the attacker convinced the cross-chain bridge to send them 1,000,000 BNB twice, the equivalent of $570 million at the time. In simple terms, the attacker had figured out a way of minting new BNB tokens.
In this article, we explore the following related to the hack:
How the hacker managed to mint new BNB tokens from the cross-chain bridge
The attackers attempt to launder the funds on additional networks
How the BNB Chain and the network validators worked swiftly to pause the network to prevent further losses
Why the actions to pause the chain have reignited the debate on whether the BNB Chain is truly decentralized
Please read all about it in our blog article through the link below.