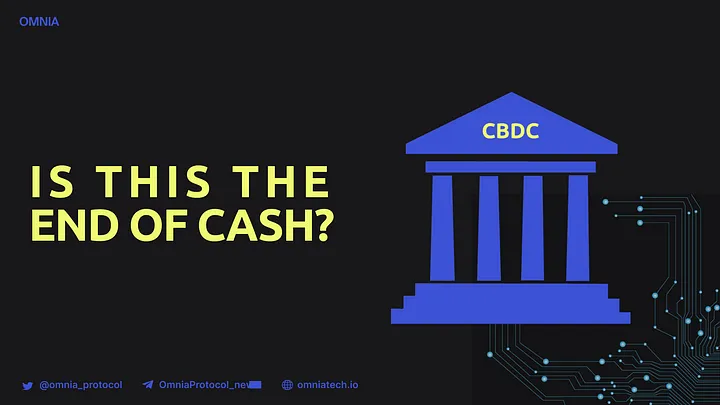 Central Bank Digital Currencies (CBDC) — The End of Cash?
< 1
minute
Crypto adoption, particularly of stablecoins, has brought to light real-life use cases of digital assets as a means of transferring value quickly and cheaply compared to the traditional financial system. Crypto holders can send Bitcoin, Ethereum, USDT, or USDC to their family and friends worldwide at a fraction of the cost and faster than it would take to make a similar transaction using a bank or a remittance company.
Furthermore, the collapse of TerraUSD (UST) in May 2022, although unfortunate for investors also caught the attention of global regulators and central banks, who emphasized a need for order in the crypto wild west and more stable alternatives in the form of Central Bank Digital Currencies (CBDC).
In this article, we cover the following:
What is a Central Bank Digital Currency (CBDC)?
The two types of CBDCs: Wholesale and Retail
Advantages of Central Bank Digital Currencies
Disadvantages of Central Bank Digital Currencies
The potential adoption of CBDCs by 90% of Global Central Banks
The possibility of CBDCs replacing cash
Please read all about it in our blog article through the link below.