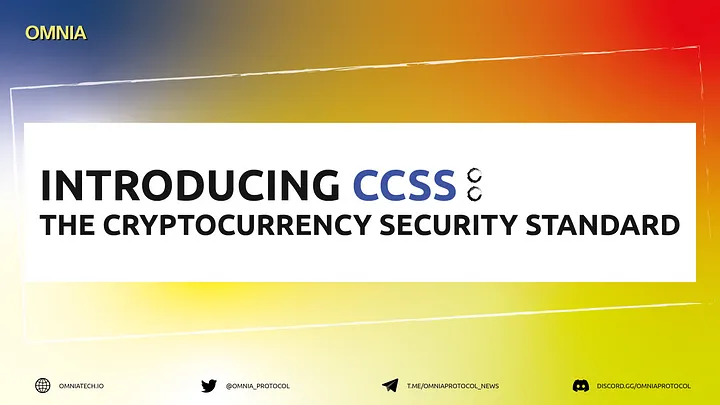 Introducing CCSS — The Cryptocurrency Security Standard
< 1
minute
Implementing standards is essential in any industry, including crypto, where hundreds of millions of dollars worth of digital assets are transacted and traded on exchanges daily.
Different trading platforms and crypto wallets have ways of keeping digital assets secure. However, having a Cryptocurrency Security Standard allows for unified methodologies that users and institutions can trust and make more educated decisions about what products and services to use.
In this article, we cover the following:
What is the Cryptocurrency Security Standard?
Who manages the Cryptocurrency Security Standard?
Why is the Crypto Security Standard important, and what are its benefits?
Entities the CCSS applies to
The three security levels of the CCSS
What is a Cryptocurrency Security Standard Auditor?
Please read all about it in our blog article through the link below.