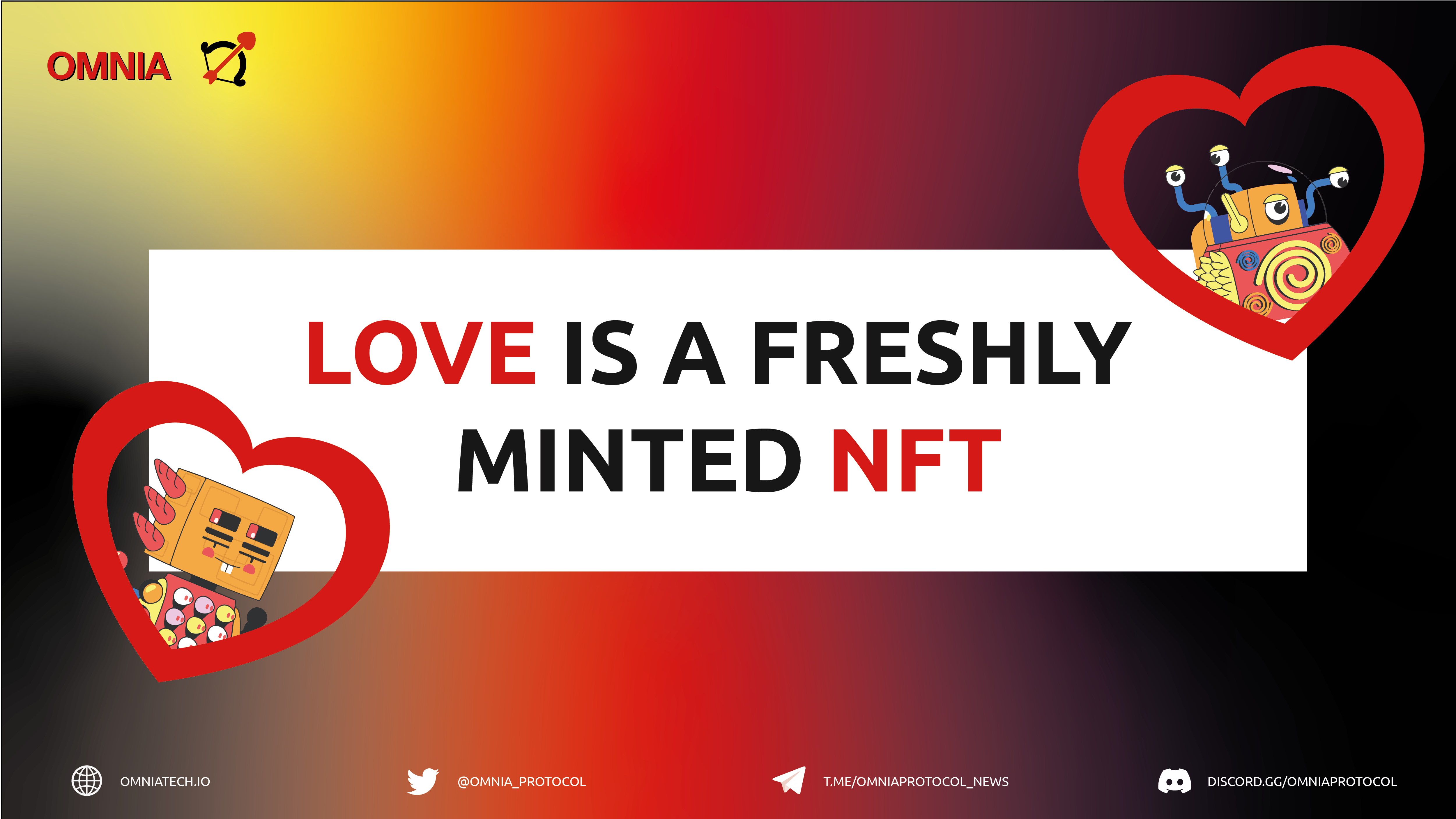 Love is a Freshly Minted NFT
2
min read
Introducing OMNIA's Exciting NFT Collection Launch
Join us at OMNIA in embracing the technological advancements in art collecting and own a piece of digital art history. Our NFT collection launch is imminent, and we invite you to stay informed by visiting our website and following our social media channels such as Twitter & Discord for updates and further information.
NFT Details to watch out for
Supply: 444
Price: 0.04 ETH
Rarity levels: 3
Mint date: April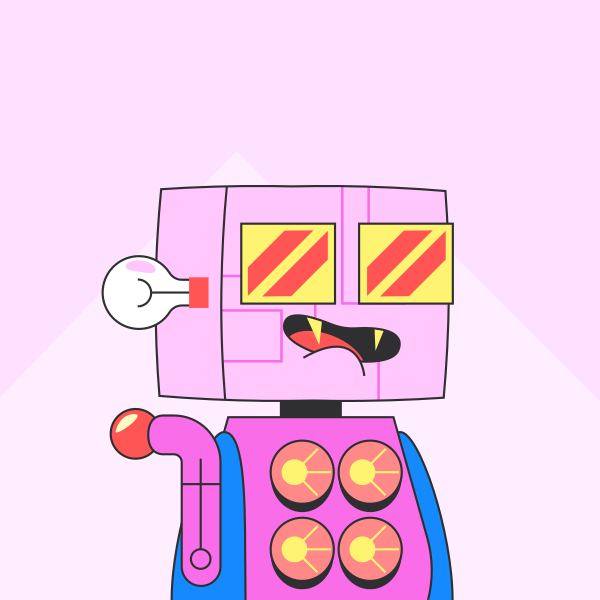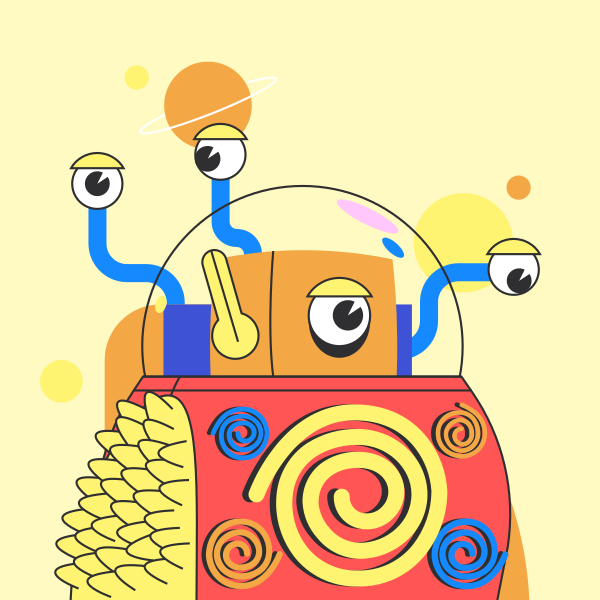 It's not just beauty, it's the inside that matters
Below are important details about some of the perks of purchasing NFTs and ways to be informed about whitelists, and giveaways. We are very excited for this launch, and can't wait to spread the excitement and loooove 🥰
NFT holders will get extra APY boosts when staking $OMNIA tokens based on the NFT rarity – there's no such thing as too much passive income, right?
The $OMNIA token will be launched right after the NFT collection, so you might want to hold it in your wallet because tokens will be airdropped to NFT holders upon launch.
There will also be a dedicated channel in our Discord server accessible only if you're holding an NFT, which will unlock a whole new world of early information and direct contacts.
We have already filled up some of our NFT whitelist spots, but keep following Discord and @crew3xyz for other ways to be informed.

Besides 10 #NFTGiveaways, 25 #Whitelistgiveaway, a special #airdrop and exclusive perks, OMNIA has added $1,000 USDC split between the top 3 winners of the sprint at Crew2xyz.
The revenue from the sale will go back to the community. How? Those funds will be allocated to buy back $OMNIA tokens from the market and burn it, reducing the circulation and benefiting our token holders.
Don't miss this exciting opportunity to invest in the future of art collecting. Mark your calendars in April and prepare to participate in the NFT revolution.
If you are new to the realm of NFTs, and have concerns about privacy or frontrunning, feel free to touch up on some our informative content regarding these topics: