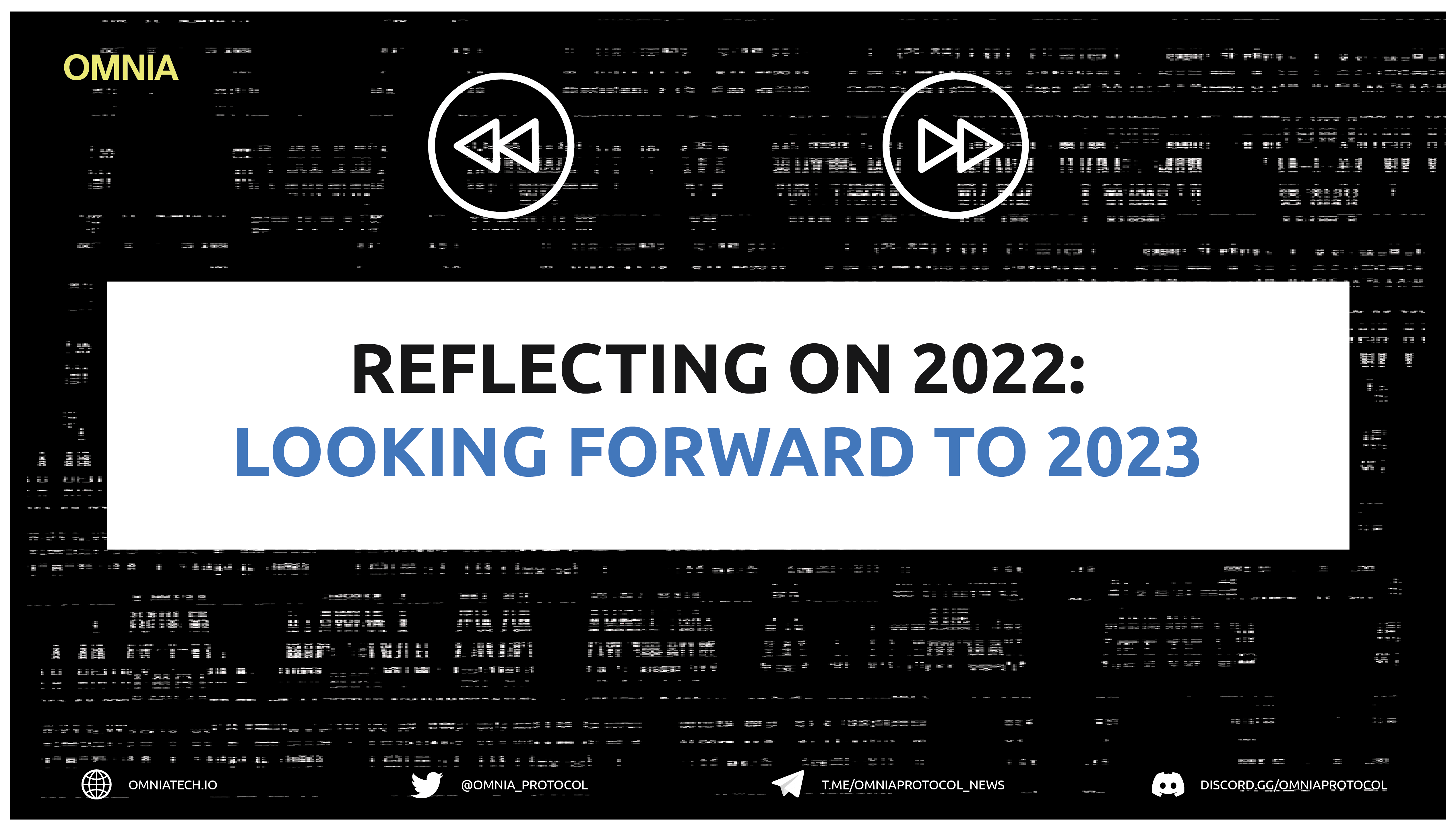 Reflecting on 2022: Looking Forward to 2023
5
min read
As the crypto market faced one of its toughest challenges in 2022, at OMNIA, we made a conscious decision to remain focused and steadfast in our mission, even in the face of these challenges.
From the start of the year, the crypto market was going to be volatile and uncertain. Despite this, we kept our heads down and pushed forward, focusing on the long-term potential of the industry and the value that we could deliver to our community, users, partners and investors. We are proud of the progress we have made, and would love to share what we've been up to in this post.
2022 Highlights: New OMNIA Features
In addition to Bitcoin, Ethereum and Binance Smart Chain networks, OMNIA welcomed 5 new blockchain networks in 2022.

Avalanche, Polygon, Arbitrum, Optimism, Solana
**Near and Aurora are coming in Q1 2023.

We streamlined the endpoint user experience with the "Add to MetaMask" button, enabling users to automatically inject private and secure endpoints to their MetaMask wallet with one click.
Users have the option to enable "front-running protection" for Ethereum.
Anyone can use the public RPC for free.
100,000+ users onboarded in a few months.
Node Features:
We open sourced our Node benchmarking service. This is used to assess the performance a blockchain node can handle.
We created an OMNIA Node APY Calculator as a tool for users that want to know how much passive income they can earn running a node for OMNIA
1000+ node registered users on waitlist.
Technical Partner Integrations:
Finished integration with Chainalysis. That means we can offer compliant privacy on our platform. All transactions are screened in real time for sanctioned or illicit sources. Our transaction protection exceeds that of top exchanges and crypto asset providers, as we protect user privacy.
We are working with infrastructure partners Google, Microsoft, Scaleway, and AWS. We passed their requirements to be onboarded in their start-up/incubator programs. We will benefit not only from a multi-cloud infrastructure pool with competitive costs but also gives us access to their experts and cloud architects to further optimize our operations. These partnerships build a foundation for us to implement the automation of cloud deployment of blockchain nodes – a prerequisite for staking with just a few clicks, without knowing the technical stuff behind nodes.
We added third party resources as backup on our backend to allow us to have production-ready services until the distributed pool of nodes is built from the community + private cloud + public cloud deployments.
Finished the integration with Transak fiat on/off ramp for as a payment method in our app.
Crypto Compliance and RegTech Products:
Our Know Your Transaction (KYT) suite of enterprise products was added to roadmap. Omnia's SmartGuard KYT product went live. SmartGuard helps crypto asset service providers including wallets, exchanges, DEX, and NFT marketplaces with fraud prevention and consumer protection. Specifically flags or blocks transactions from the sender or receiver of the funds based on unique thresholds in real-time.
Best-in-class Team:
The continuous growth of our team is absolutely amazing, thanks to our Chief Vibe Officer for helping us achieve our fullest potential. With a 500% growth in talent, we have colleagues supporting us from all over the world, ranking critical positions in business development, marketing, engineering, content, and community! They achieve so many things behind the scenes, but to highlight just a few:
Our DevOps Engineers work hard to expand our infrastructure on all cloud providers, automate our deployment processes, and set up a monitoring infrastructure for high availability.
The business development team has the sales repower to acquire new clients, maintain and nurture leads, conduct customer interviews, and gather market feedback to ensure we are on the right track concerning meeting needs.
Our marketing team is very much hands-on when it comes to making sure our audience is the loop when it comes to creating awareness through informative content about our latest product features, new initiatives, and exciting partnerships. OMNIA's mission is relayed across various social media platforms including Twitter and LinkedIn.
Community:
We have grown our socials:
6.9K active participants on Telegram
18.2K followers on Twitter
Created VIP lounge on Discord and custom roles & badges for loyal community members
Customized our own Discord bot
Bragging Rights:
RegTech100

We are proud to share that OMNIA was selected as a #RegTech100 company amongst others like Elliptic, Coinfirm, NICE Actimize, Theta Lake, and more.
The 2023 list features the most innovative companies in the regulatory technology industry that assist financial institutions in addressing crucial compliance and risk management issues.

MetaMask thanked OMNIA publicly for identifying a vulnerability that went viral and impacted 30 million wallet holders. Daniel Finlay — the founder of MetaMask acknowledgement in a tweet:
"Alex is right to call us out for not addressing it sooner. Starting work on it now. Thanks for the kick in the pants, and sorry we needed it."
Hackathons and Conferences:
We were invited as speakers, sponsored hackathons and conferences including BlockHack, Bitcoin Bay, ETH Toronto, The Futurist (in Canada), Blockchain Rio, Crypto Crime Symposium (UK), Bogota Devcon, ETH Bogota and LPA, BlockSplit (Croatia) and FHE.org conference (Norway).
Plus, we launched OMNIA's very own HackathOMNs platform.
Fun giveaways at ETH Toronto and much more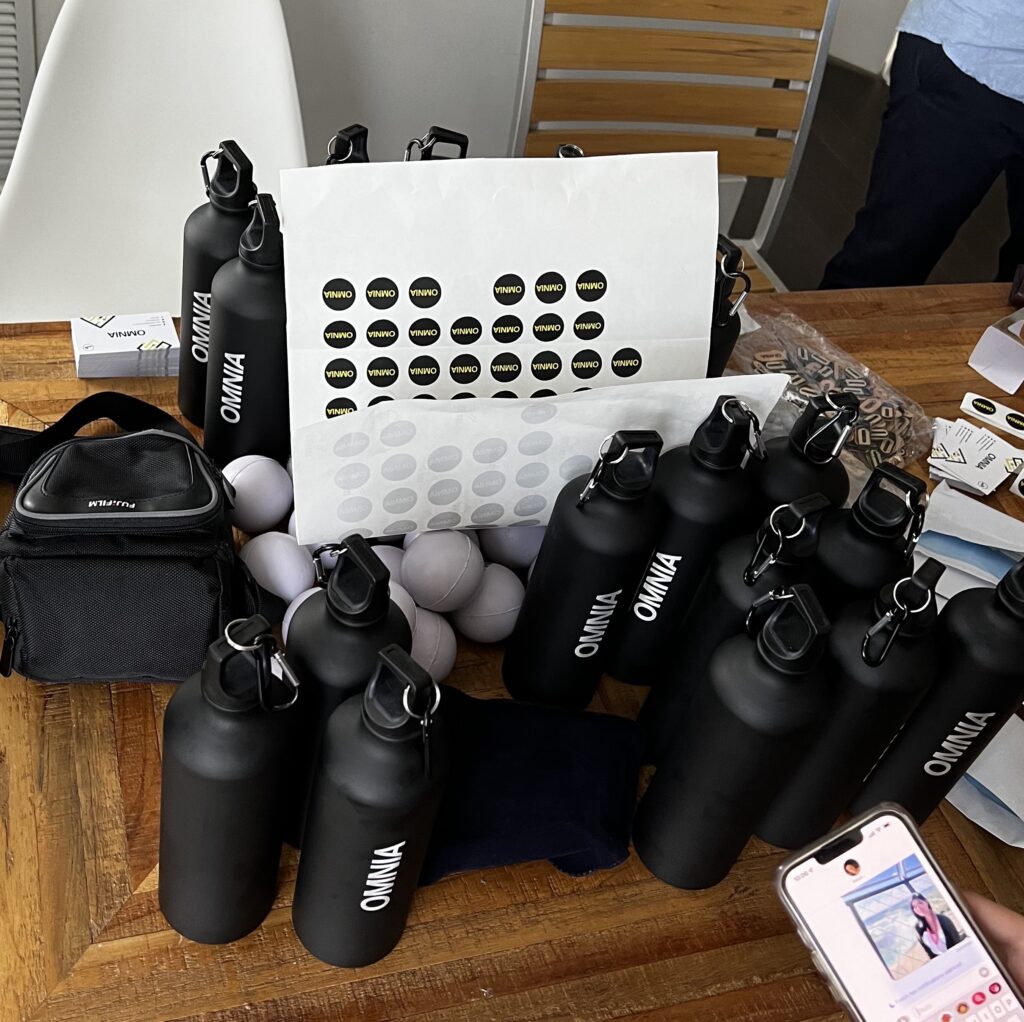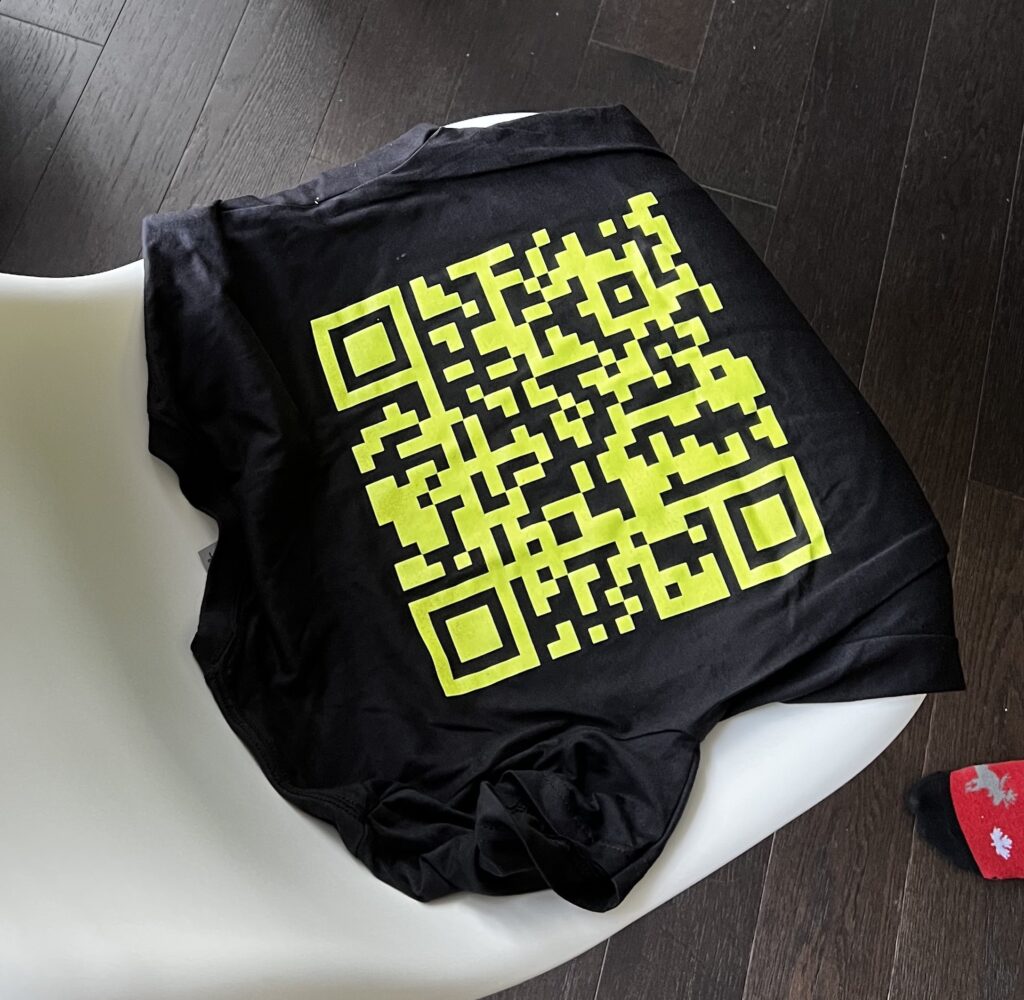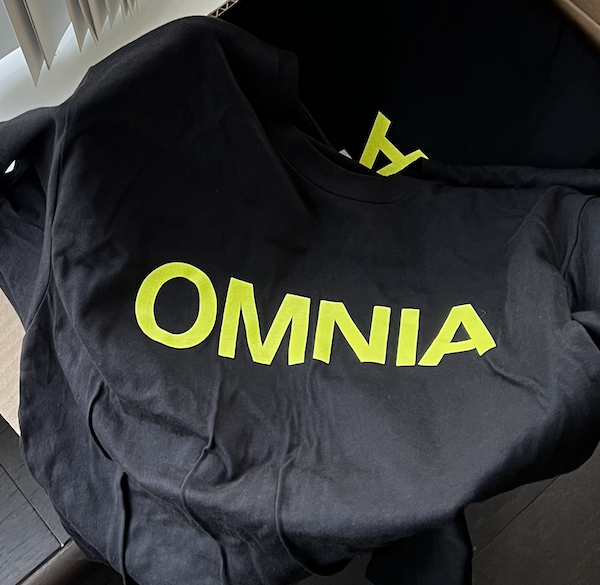 AMAs, Podcasts, Youtube:
Omnia was invited to speak at the following events:
Toronto DeFi, Chainstack, Bitcoinbay, Blockhack, CryptoStalkers, Fireantconvers, Lady of Crypto, Whales, Yweb3, Flow Investments, SafeLaunch, Cryptolife.to, degens for a brighter future, Deus EX Dao, Scaleway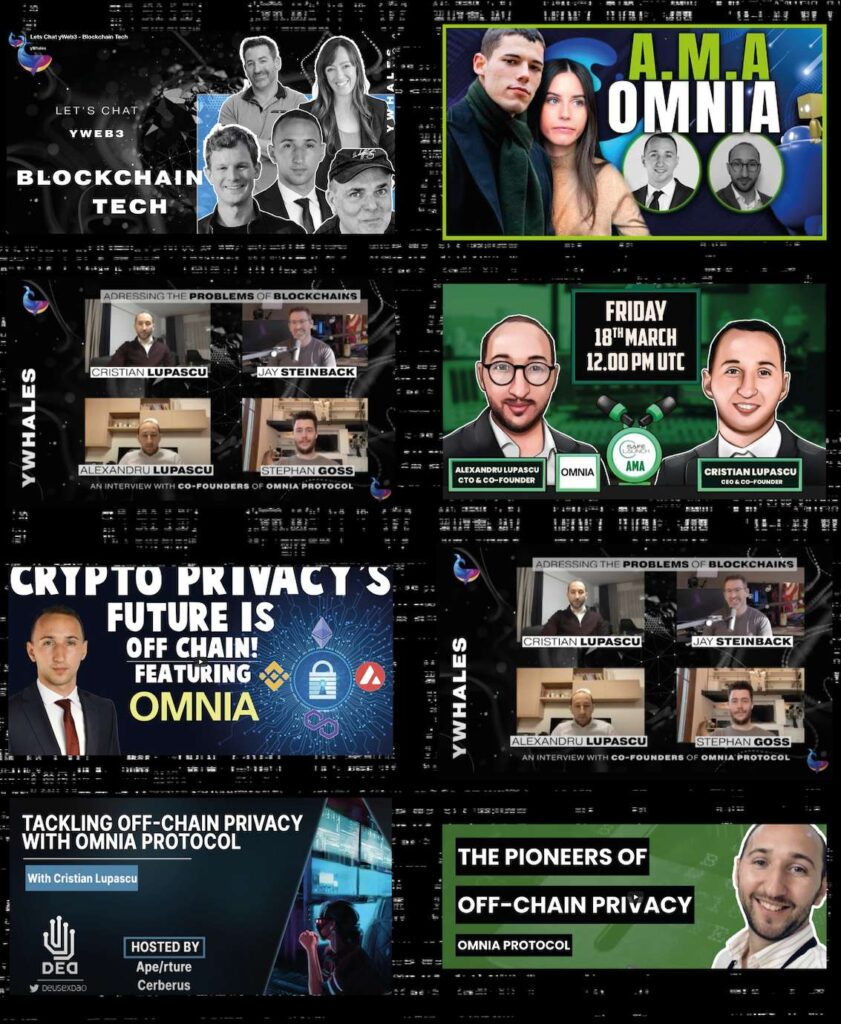 What is on the horizon for 2023?
OMNIA is for sure on the path to a successful run in the coming years as the future of technology evolves and our competitive edge takes a stronger stance amongst the market. Of course, we are proud to have the support of so many devoted individuals supporting our stance for privacy and consumer protection! We'd like to share details as to what's coming up in the near future.
We will be attending Istanbul LPA Conference.

The LPA is a Swiss association with the purpose to speak up for everyone working in the Web3 industry and make them aware of the need for privacy.
ETH #Privacy is the first hackathon around privacy, organized by the Leading Privacy Alliance of web3.

NFT campaign soon to launch!
Token launch is being prepared for Q2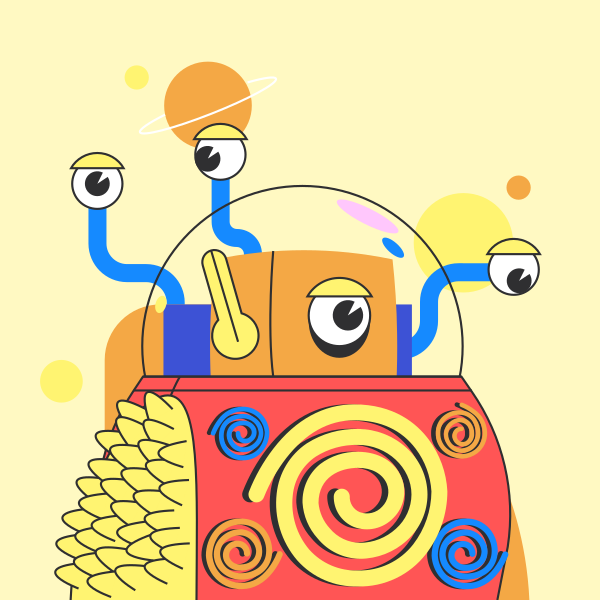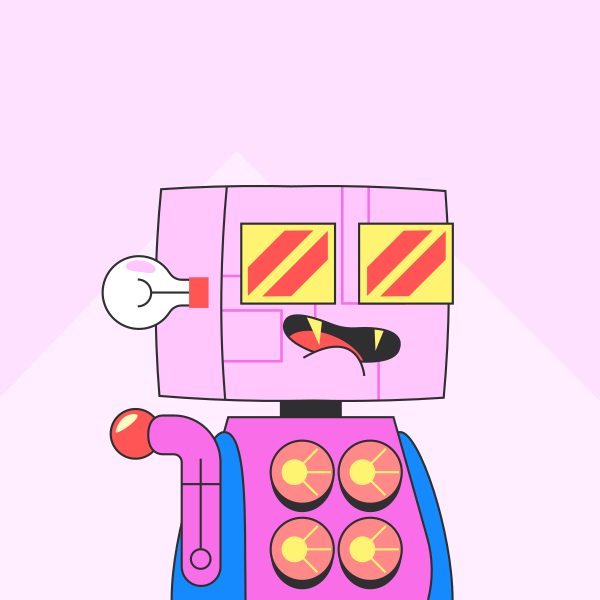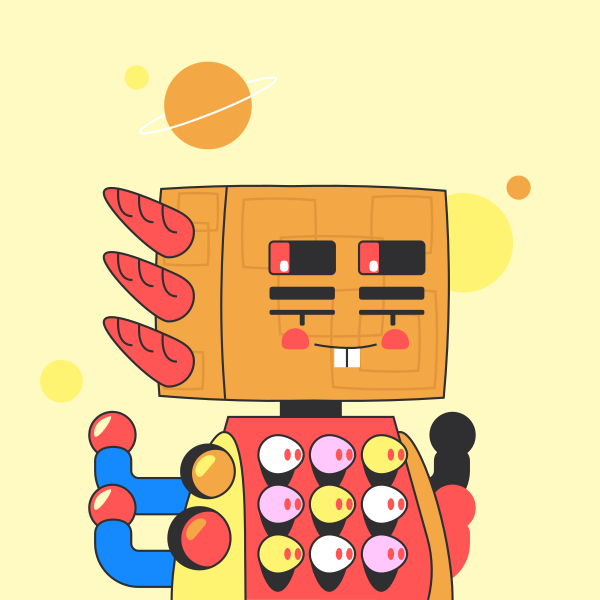 More contests and campaigns
More outreach
More live events
Run your own Node and earn rewards
Compliance products
New features added to endpoints
Thanks for sticking around, and keeping up to date with what OMNIA has to offer. We hope this post gave you an overview of some of the many successes we lived. We are thrilled for yet another year of achievements within the crypto market, and can't wait to share our story, so please stay tuned:)